Saturday's visit to one of my favorite stores.....
inspired me to go home
I made a run to Trader Joe's
(the prices for orchids there, are so much Less than anywhere else!).
I brought in a
large silver urn
placed all three plants inside
(leaving them in their original plastic containers).
I added
spanish moss
to the top
from downstairs
(next week I am packing up my summer decor, so they were up for grabs)

which gave me
with big impact
my favorite
way to decorate!
I also brought up my
three xlarge
down pillows
and found my
cashmere pillow
from Restoration Hardware
and added them to my mix.
Then I gave them the
requisite
karate chop to the top
to make them
I tucked a little
coral
on my
bedside shelf....
dusted off my
chandelier.....
I
even cleaned
all around...
three new Trader Joe's orchids
plus some
and
thanks so for stopping by!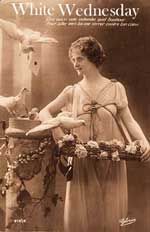 t